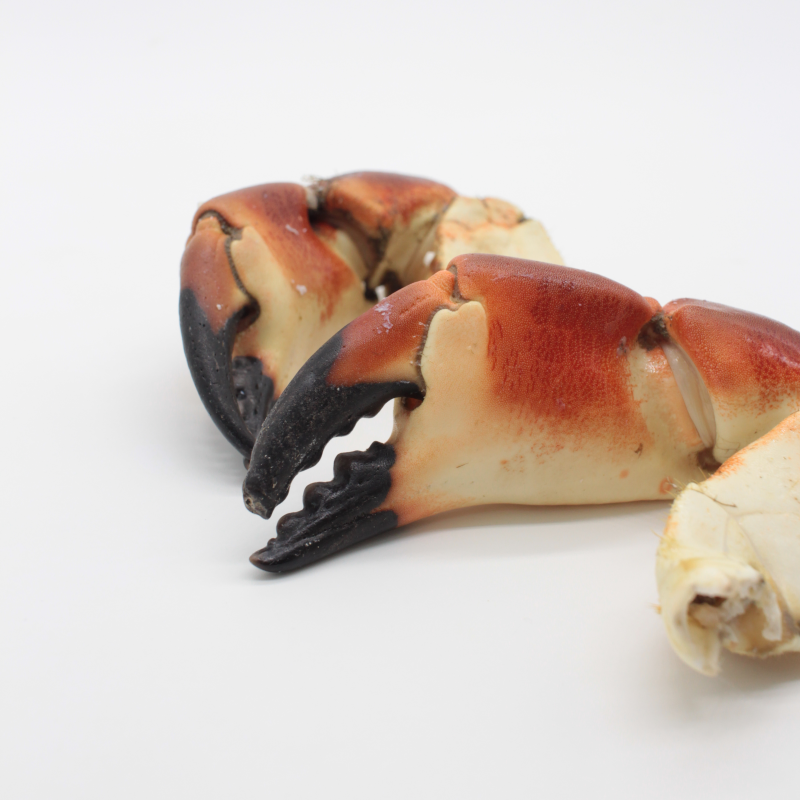  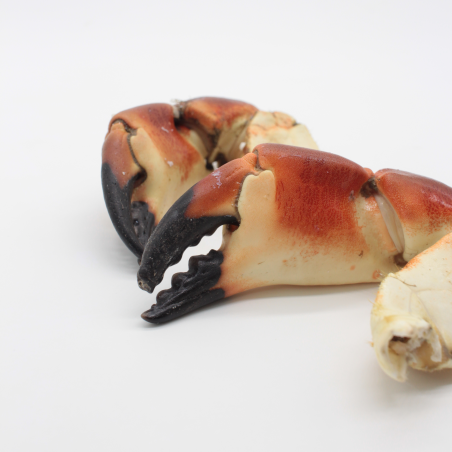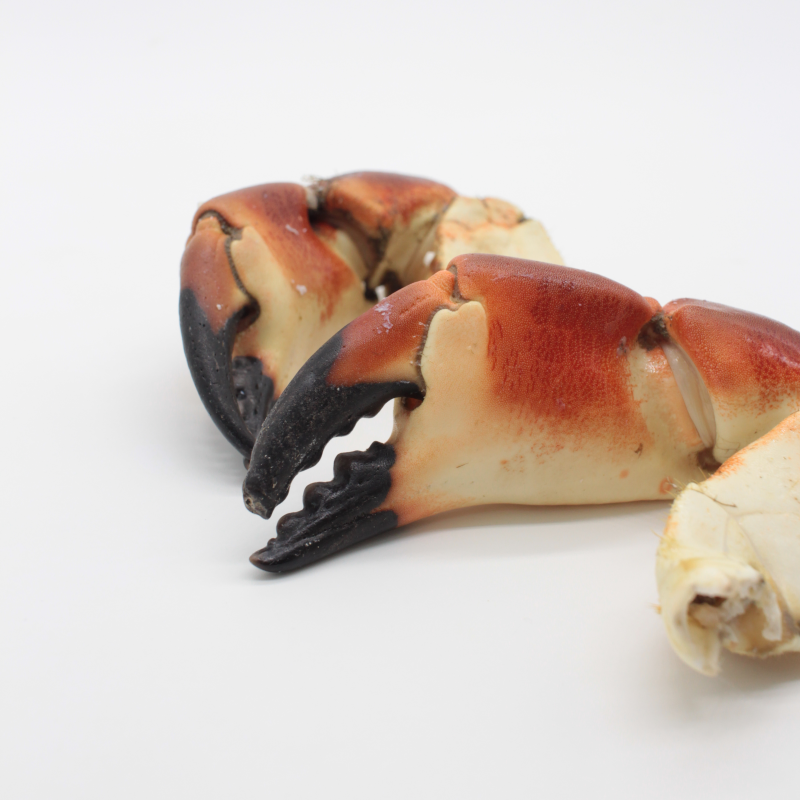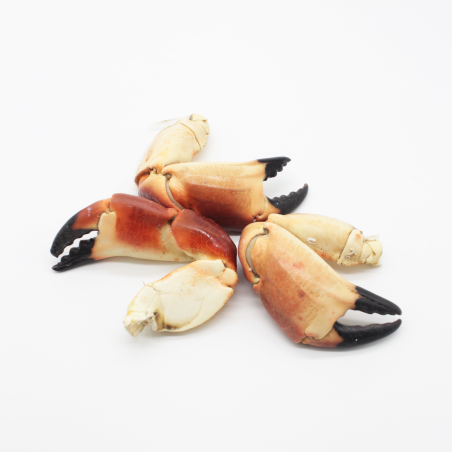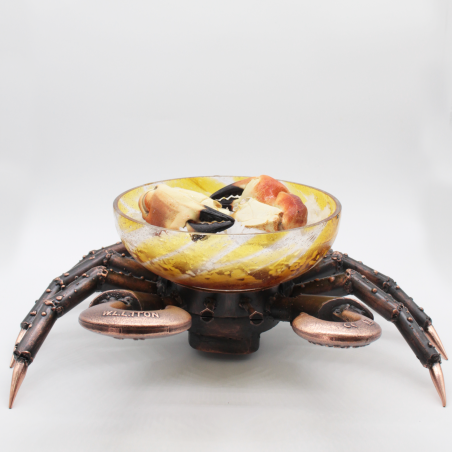 Boiled brown crab claws
Contains 8–12 pieces per kilo. We call the claws of the brown crab "bocas" (mouths in Spanish), and they're one of the most widely enjoyed crustaceans in Spanish gastronomy. They come cooked and whole.
To eat them, it's best to use some form of hammer to break them open and access the meat more easily.
The brown crab (Cancer Pagurus) is a large decapod crustacean that inhabits rocky seabeds 1 to 30 metres deep, hiding between cracks in the rocks or burying itself in the sand. Its strictly carnivorous diet of crustaceans and molluscs gives it a unique and intense flavour.

The brown crab is nutritionally rich in polyunsaturated fatty acids, minerals (iodine, selenium, sodium, phosphorus, potassium and iron), and B vitamins (B2, B6, B9) essential for our body's development.

The 'mouths' are of course simply the brown carb's claws. There are between approximately 8–12 pieces in a kilo. As it's a frozen product, it's best to consume them in less than 24 hours once defrosted.