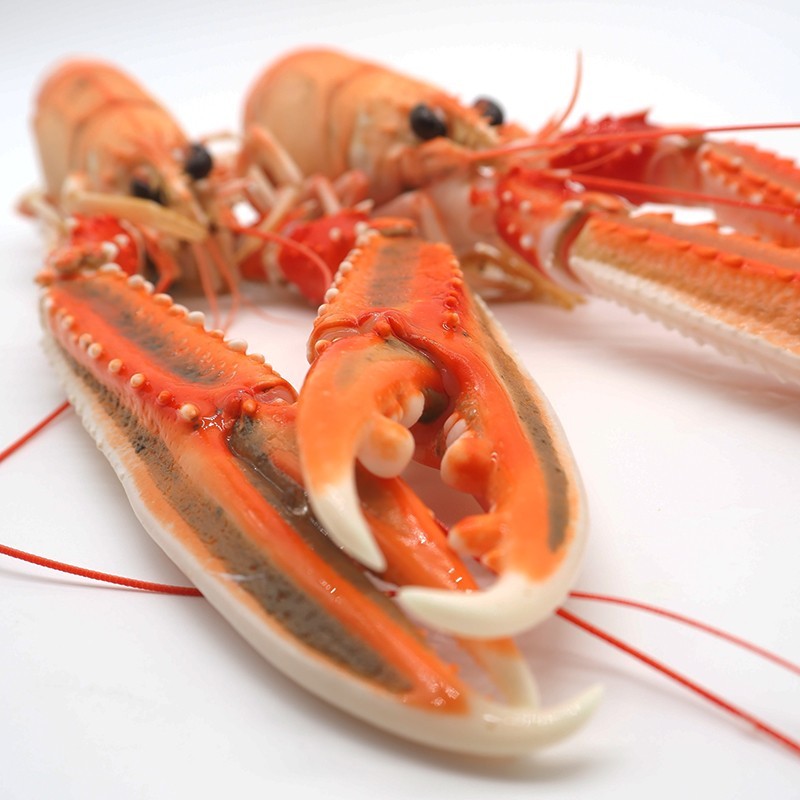  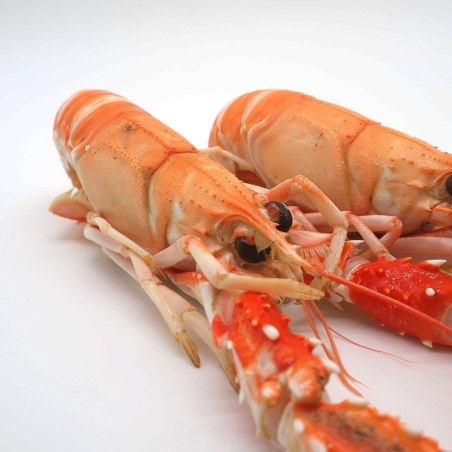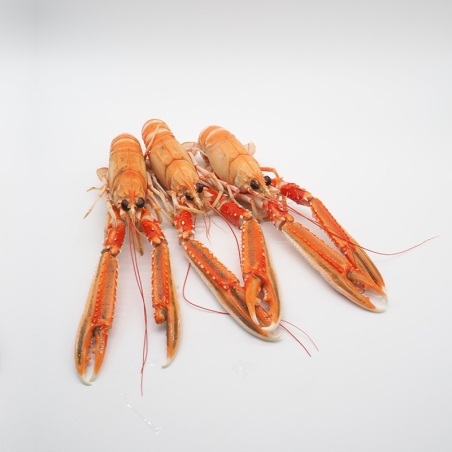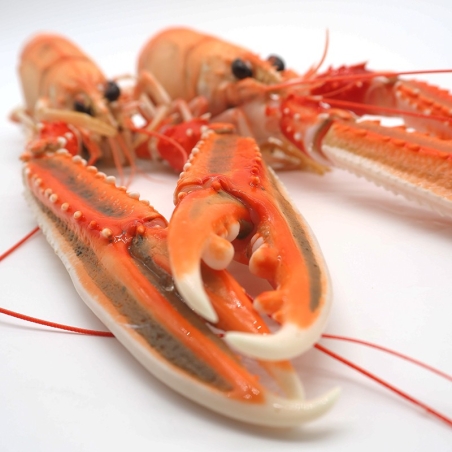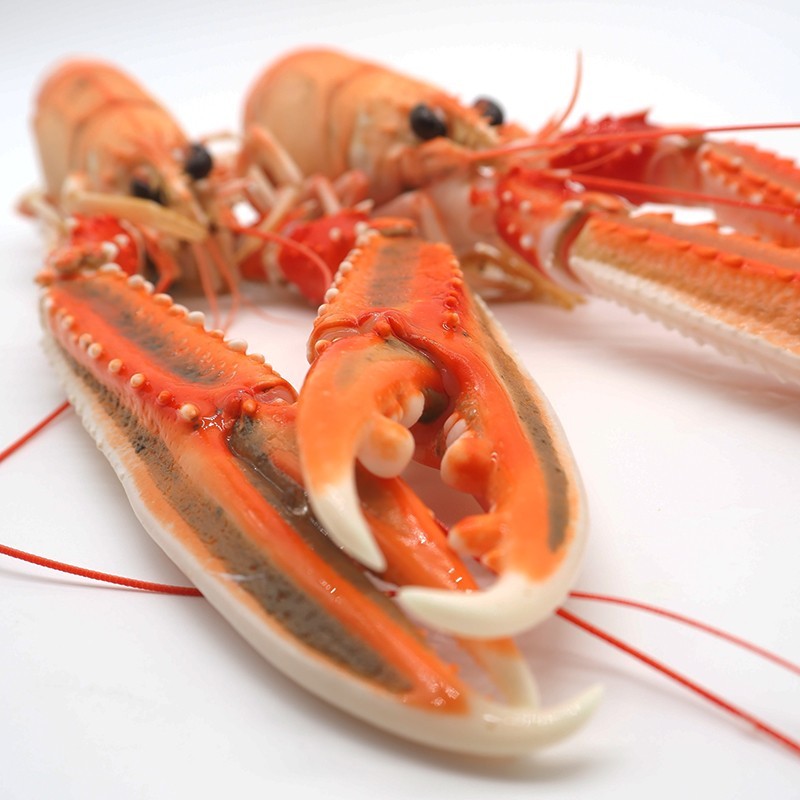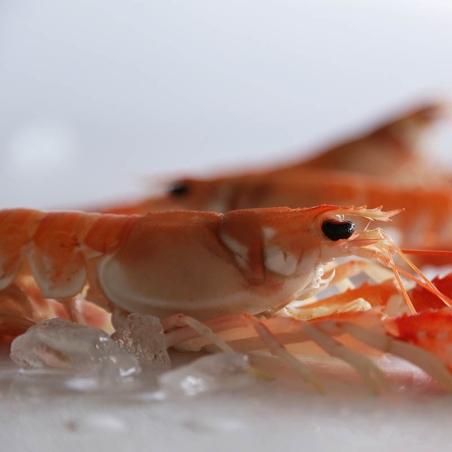 Langoustines
A crustacean of excellent commercial value, coming mostly from the coastal areas of the Atlantic Ocean and Mediterranean Sea.
The scampi lasts a very short period of time out of the water, meaning it's difficult to find alive at points of sale. As a result, it's most frequently obtained frozen, but the quality and value of this is far below the live scampi you can find here.
We have different sizes available: medium and large (14–20 pieces/kg, and 10–13 pieces/kg respectively). Our recommendation is to try them grilled and seasoned with coarse salt — exquisite!
Scampi (Nephrops norvegicus) tend to live on soft, fine sandy seabeds, where they often hide in burrows they've dug out themselves. They're found in both the Atlantic Ocean and the Mediterranean Sea.

It's a decapod crustacean with a narrow, elongated body and abdomen and is less robust than the rest of the species in the family. It has a pink hue with more extensive areas of colouration. Its head is long, with lateral spines and highly developed pincers. The male has tiny legs located between the base of the wide pincers, while the female has even smaller and finer ones.

Scampi is the perfect food for balanced and healthy diets. It's recommended for people on weight loss diets. It also contains a significant mineral content (potassium, selenium, magnesium and calcium) and vitamins B12 and E.

Scampi requires very little culinary preparation. It can be boiled in salted water for two or three minutes, depending on its size, counting from the moment the water starts boiling again after submerging the scampi. Once done, quickly take it out and place on ice for rapid cooling and to ensure the meat stays consistent and firm.

It's also exquisite grilled and seasoned with coarse salt.