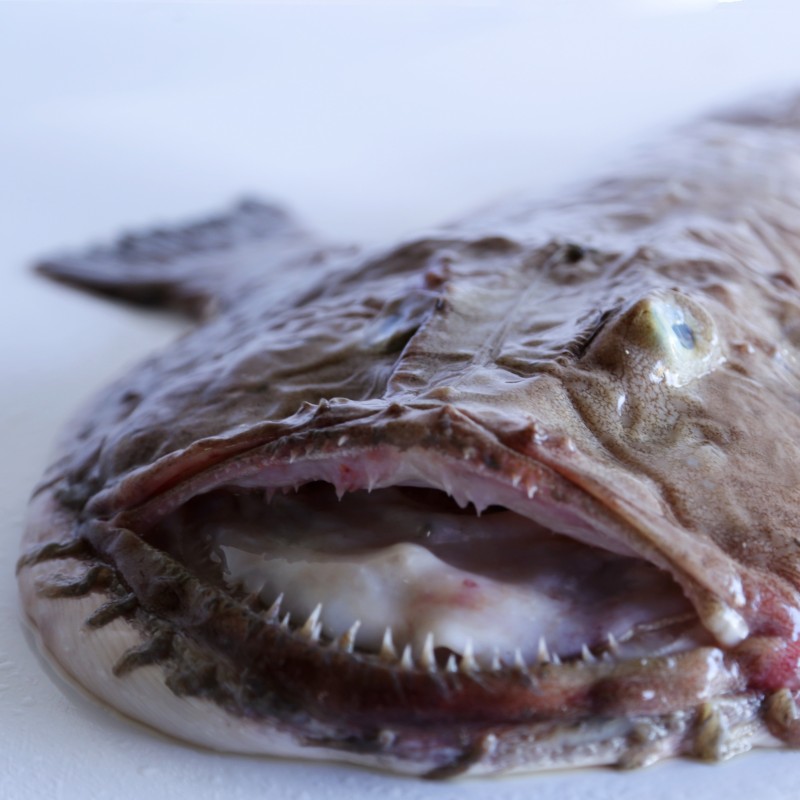  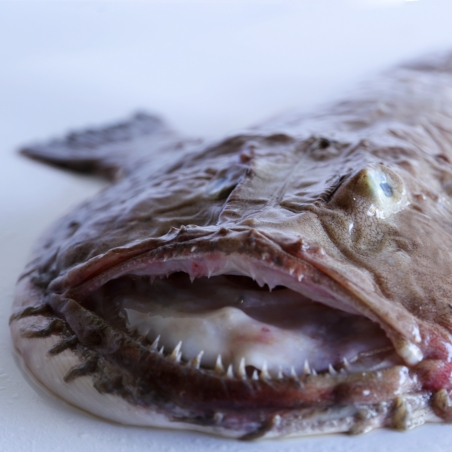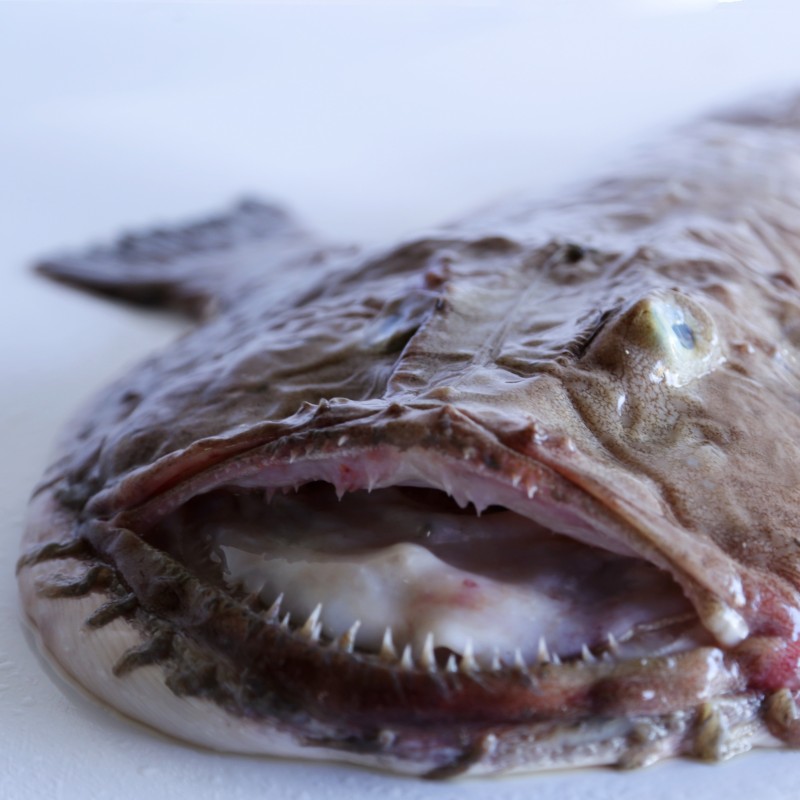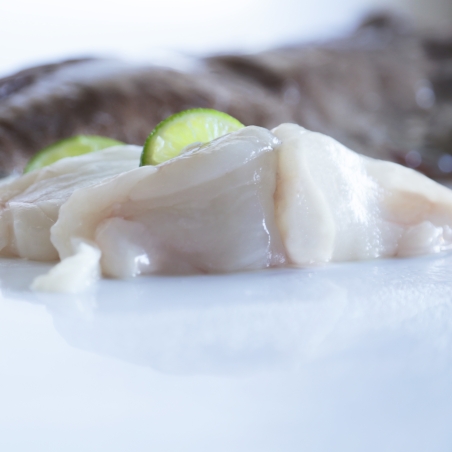 Black-bellied monkfish
The monkfish piece consists of two parts: the head and the tail.
Recommended for 5-7 people.
If you choose to buy the monkfish piece (and not just the tail); you should know that the monkfish tail accounts for approximately half of its weight. The other half corresponds to the head, which for convenience we usually send chopped.
Monkfish tail can be delivered in the following ways:
Whole and clean.
Sliced (approx. 8-10 pcs.)
Two individual loins, which can also be cut into individual portions of 100 g each (approx. 15-18 servings).
You can also request it be vacuum packed.
All our fish can be frozen, being so fresh it's great at maintaining all its properties. Take a look at our fish recipes!
The black-bellied monkfish (Lophius budegasa) inhabits the seabed along European coasts. It feeds on crustaceans and fish, which makes its meat one of the most prized of its kind.

It's a white fish with a large, broad and flattened head and a conical body. The mouth, with abundant teeth, is enormous, almost as wide as its head. The lips are fleshy, and the lower jaw protrudes in front of the upper one. It doesn't have scales, and it can vary in colour, from dark red to grey. Its belly can also be whitish in colour. 

The black-bellied monkfish contains different vitamins, mainly group B (B1, B3, B9 or folic acid), and minerals (iron, phosphorus, magnesium and potassium). It's the perfect fish for low-calorie and low-fat diets.

The best-known monkfish species are the common monkfish (also called white monkfish) and the black-bellied monkfish. The latter is the most sought after due to the quality of its meat (which doesn't shrink when cooked) and the larger size of its tail compared to other species. The tail of the black-bellied monkfish accounts for approximately half of its weight, with the other half corresponding to the head.

Its meat is excellent, firm, and free of bones. The head can be used to make fish stock, and the tail can be enjoyed in many ways, particularly with recipes that call for a firm, flavourful, and boneless fish. It's delicious battered, in suquet seafood stews, a salpicón together with other fish and shellfish, on fish and shellfish skewers, or simply cooked with mayonnaise or a seafood sauce.