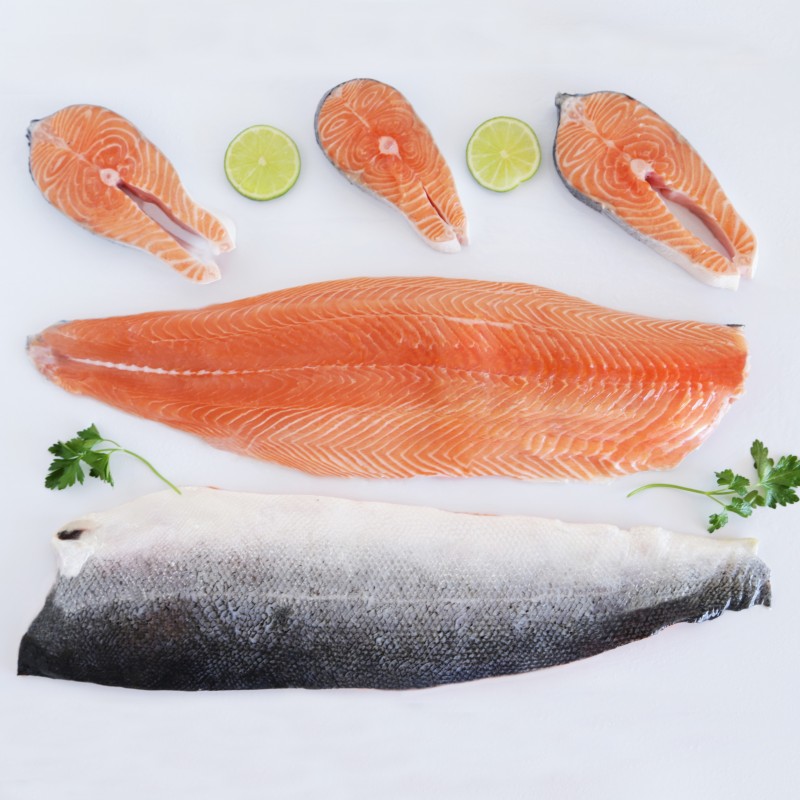  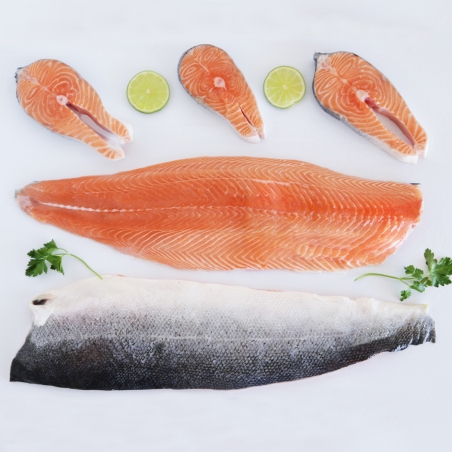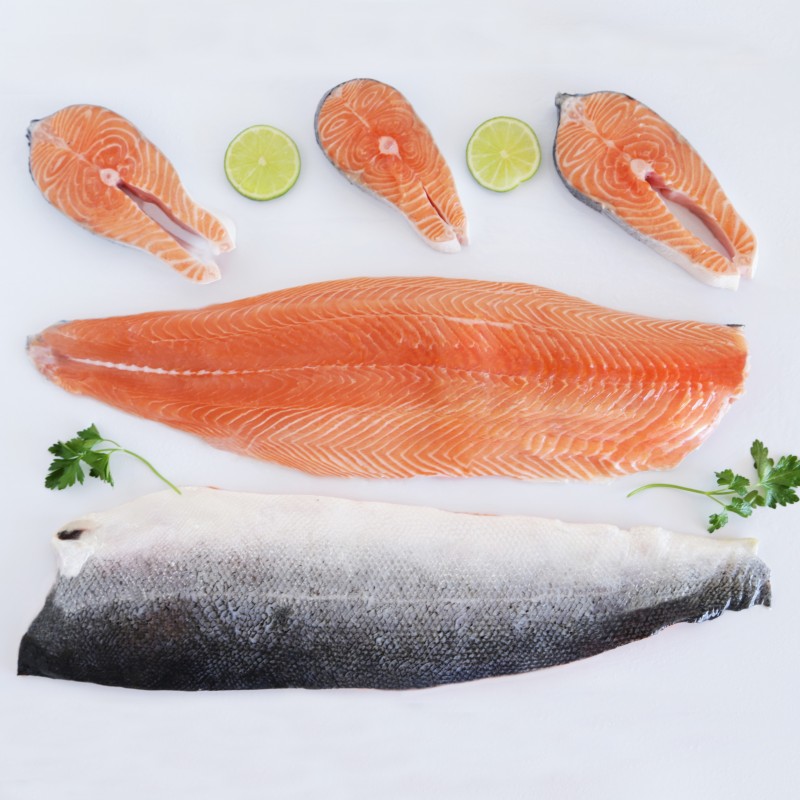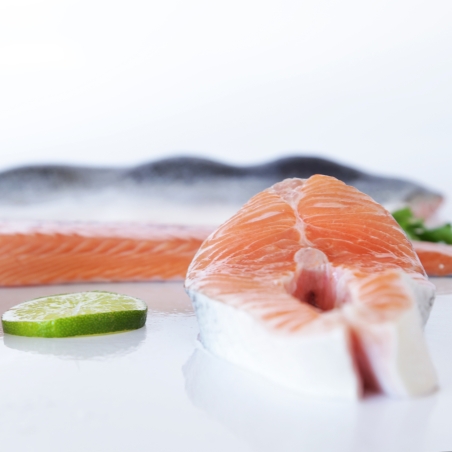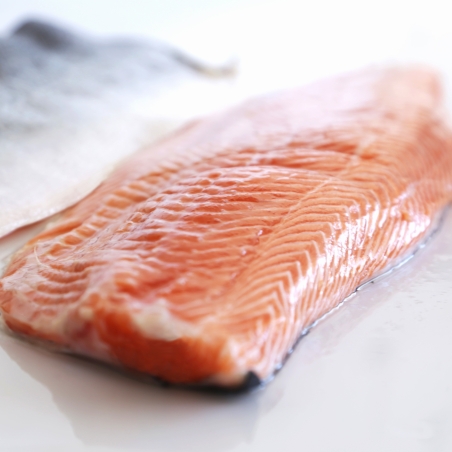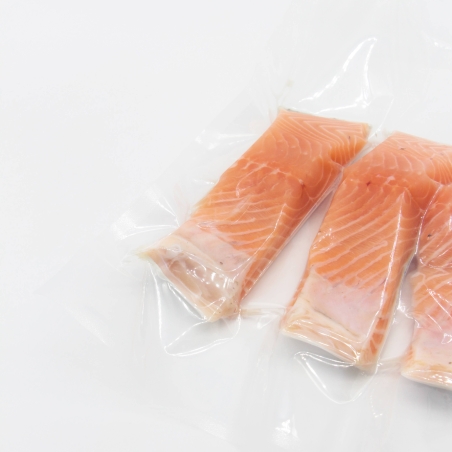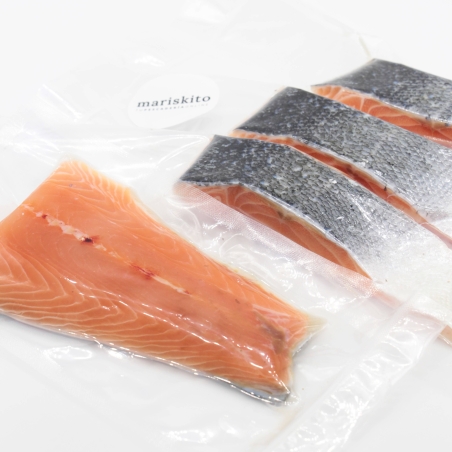 Salmon
We can deliver the salmon prepared to your liking. Salmon heads aren't normally used, but please let us know if you'd like one included with your order.
A piece of Norwegian salmon of 3 to 4 kg is recommended for 8-10 people.
The most popular preparations with this size are the following:
Sliced (approx. 14-16 pcs.), a type of cut recommended for grilling
Or in loins, which can be cut into individual portions (approximately 15–18 portions, 100 g each)
You can also request it be vacuum packed.
All our fish can be frozen, being so fresh it's great at maintaining all its properties. Make sure to check out our fish recipes section.
Salmon (Salmo salar) is a marine and freshwater fish of the salmonoids' family, found throughout the oceans and seas worldwide, except the Pacific Ocean. Some of the species in this genus are born in freshwater, migrate to the ocean, and then return to freshwater to breed. Many other species spend their entire lives in rivers or lakes.

Its elongated body and small head are covered in small, rounded scales in a blue-grey colour, with dark spots found mainly on the back.

Salmon is highly valued for its high protein and omega-3 fatty acid content, even when it comes from aquaculture, beneficial for the proper functioning of the cardiovascular system. The vast majority of the salmon in our markets comes from farming in Norway.

Alongside the multiple uses smoked salmon has in the kitchen, fresh salmon is a delight to taste and easy to handle. To make the most of its juicy meat, texture and delicate flavour, the secret is not to overcook it, whether grilled, broiled or baked (the most popular ways to enjoy it).

It's also commonly found on skewers, in salads or stewed in rice dishes. Its pink meat adds a colourful touch to any dish