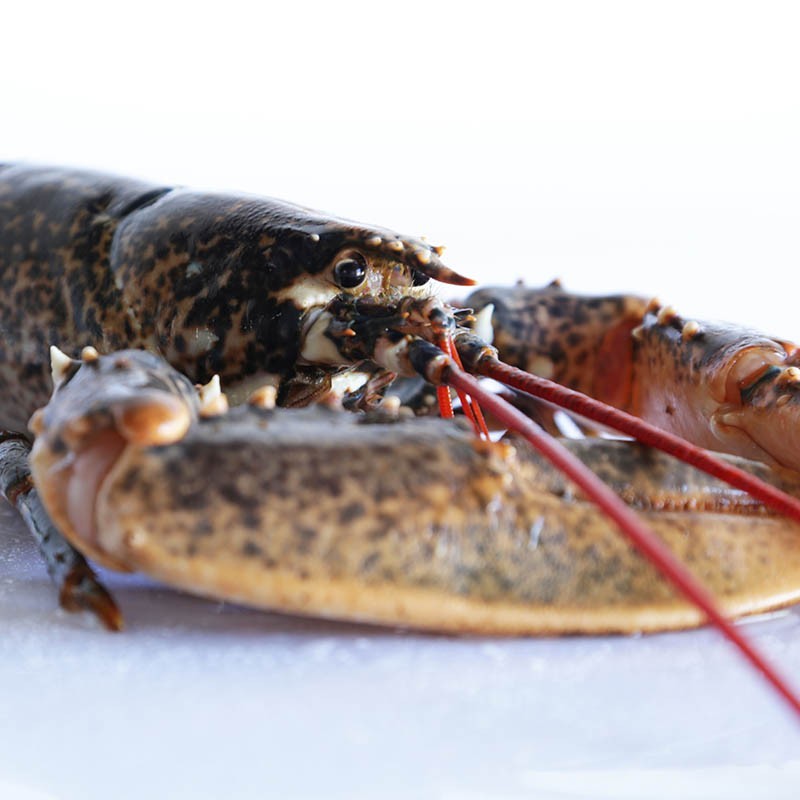  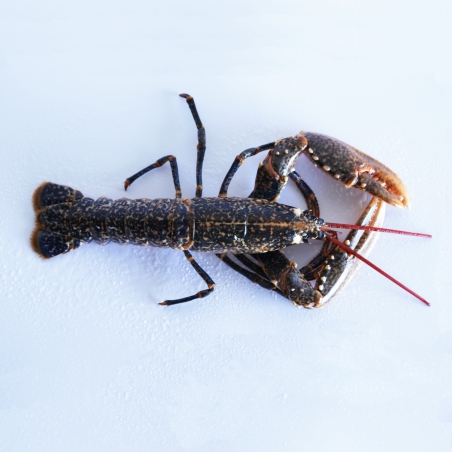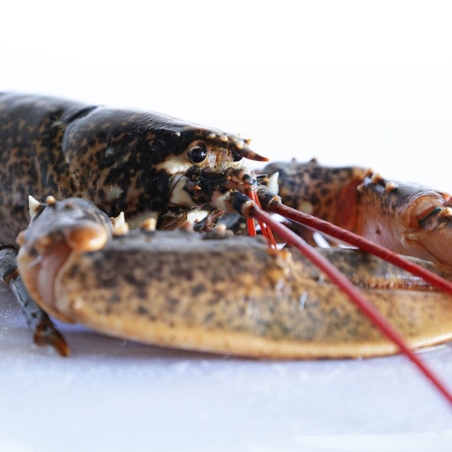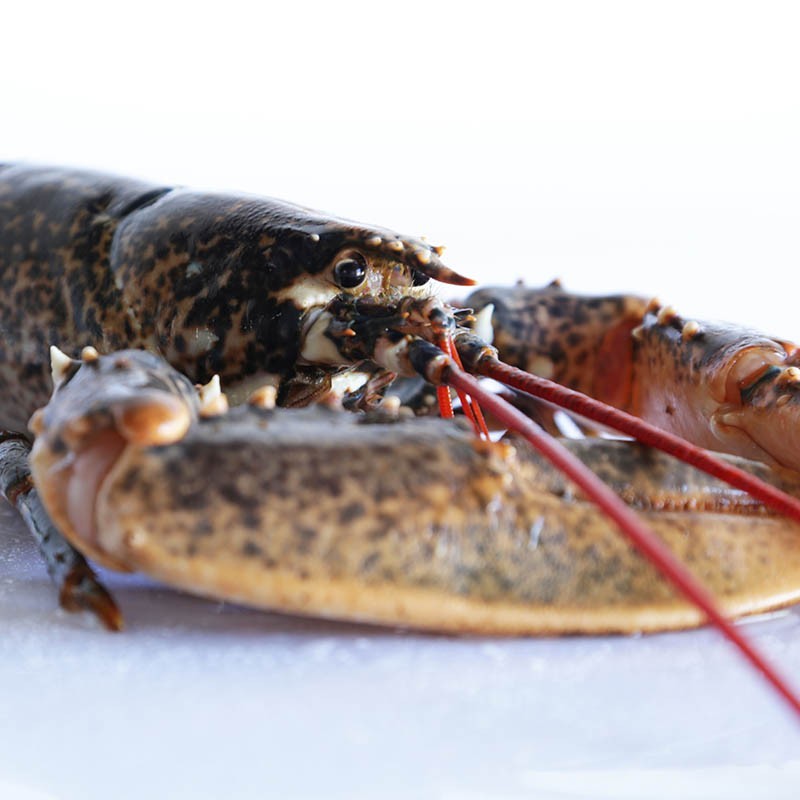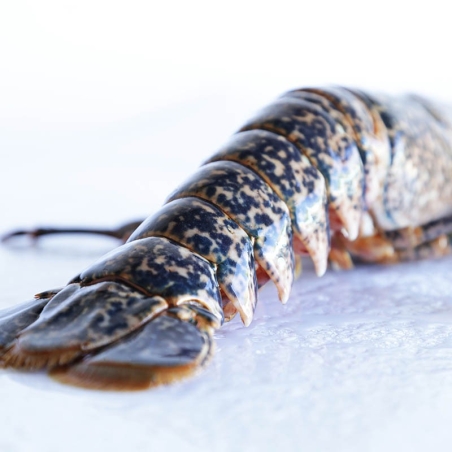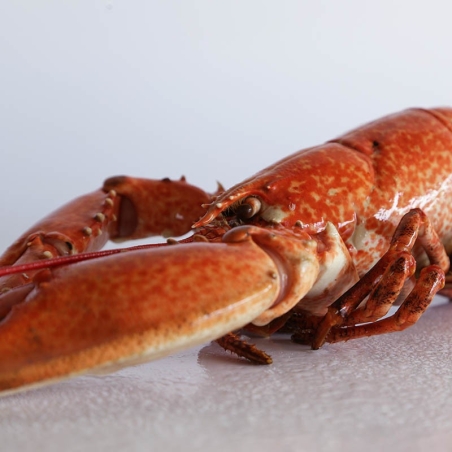 Blue clawed lobster
This crustacean is highly valued in Galician gastronomy. Its bluish colour differentiates it from the Canadian clawed lobster, which is of significantly lower quality but ubiquitous on our markets. The two most common ways to enjoy it are grilled or boiled, making it the perfect ingredient for a tasty rice dish. 
We have different sizes available: medium, large and extra-large. If you want to grill your clawed lobster, we recommend a minimum weight of 700 g (medium-sized).
The clawed lobster (Homarus gammarus) inhabits sandy and rocky seabeds. A solitary animal with nocturnal habits, it's undoubtedly one of the most traditional and prized shellfish in Galicia.

A decapod crustacean with a robust, elongated body and greenish, brown, black or blue colouring. It has a pair of large, strong, unequal pincers that it uses for cutting and eating; one is usually larger and heavier, for crushing, and the other is used for biting. The head features two pairs of bright red antennae, the body is smooth, the abdomen has seven rings, and the tail is fan-shaped.

They are an excellent source of essential acids and protein, and are rich in B vitamins (B3 and B12) and vitamin A, which reduces fatigue and supports healthy vision.

You'll often find Canadian or American lobsters (homarus americanus) on the market, which differ physically with their reddish colour.

Alongside traditional rice dishes with lobster, two of the most popular ways to enjoy it are grilled or boiled.

To grill it, you'll need to open it in half with a cross-section cut from head to tail.

To boil it, add plenty of salted water to a pot, and when it boils, submerge the lobster. When the water begins to boil again with the lobster in it, cook a large lobster for thirty minutes and leave between twenty and twenty-five minutes for a medium-sized one. Once cooked, remove it from the water and place it in a container with ice. Once cooled, it's ready to eat.