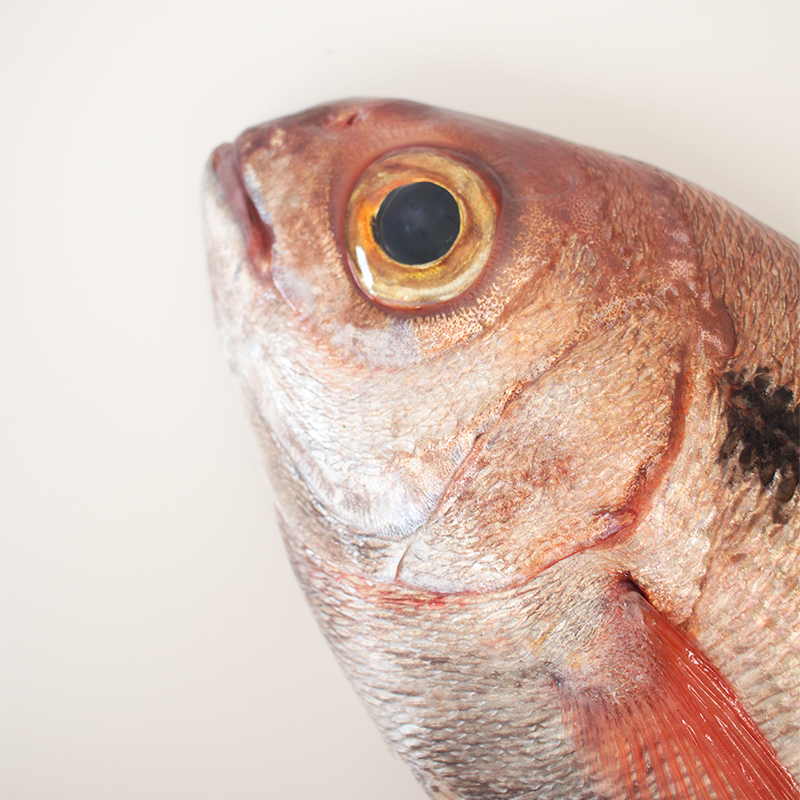  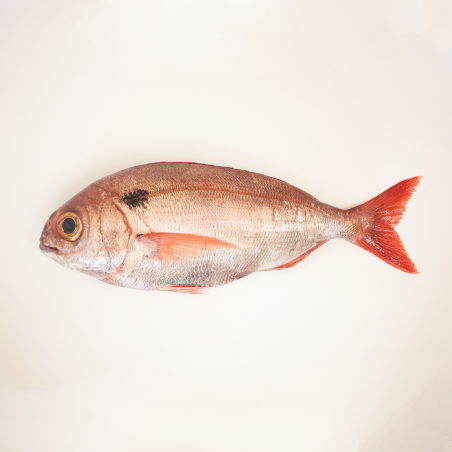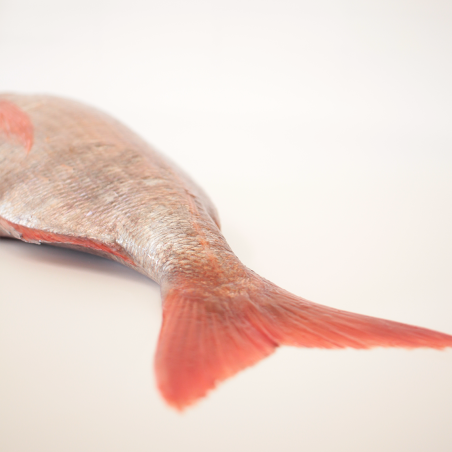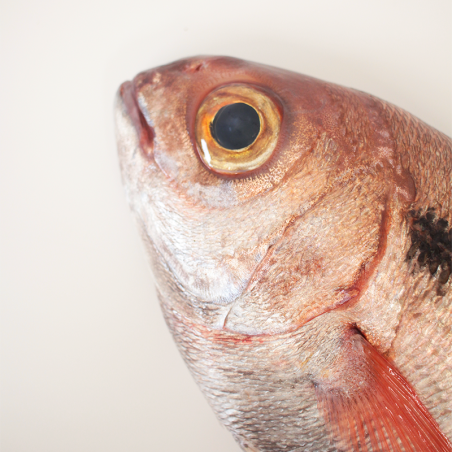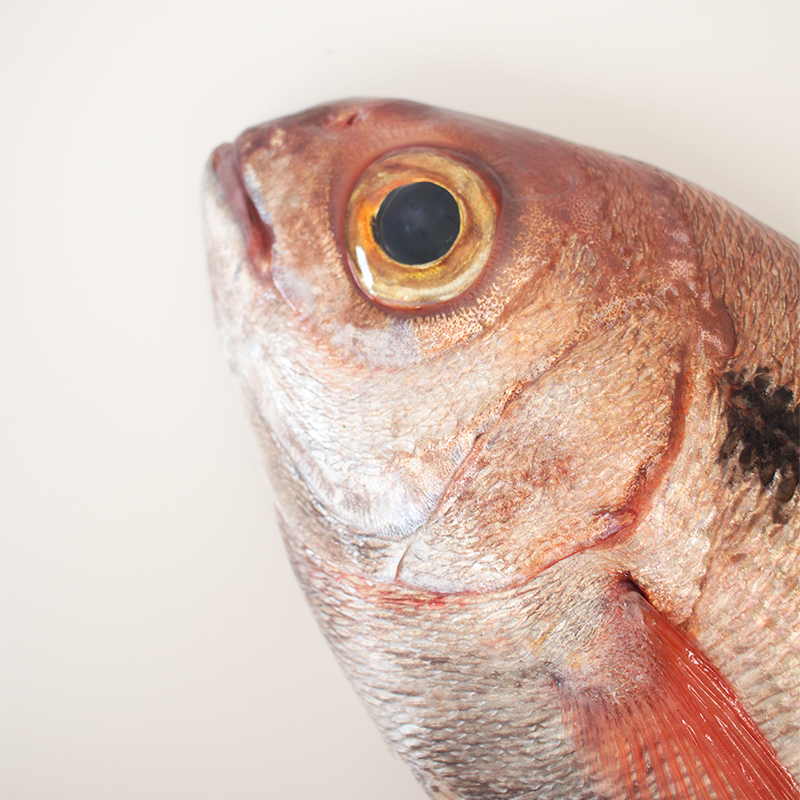 Red seabream
Pieces are approx. 1.2 kg. A highly prized white fish in our gastronomy, it's often found on the Christmas dinner table. Also known as blackspot seabream, due to the black spots it has on its sides, it's fished mainly in the western Mediterranean Sea and eastern part of the Atlantic Ocean, and its presence increases during the colder months. It's normally cooked in the oven or on the grill.
Please let us know how you want to receive it: clean, whole or in fillets.
Red seabream (Pagellus bogaraveo) is found in the western Mediterranean Sea and the eastern part of the Atlantic Ocean. It lives in small shoals, on seabeds near rocky cliffs, and its diet is based on fish, crustaceans and molluscs. It's the most prized species of the sparidae family.

It has an oval body, a short and rounded head, a small mouth, and very large eyes. The back is reddish brownish, and the sides are silvery. It has a black spot at the start of the lateral line that crosses its body, above the base of the pectoral fin.

Red seabream is an oily fish with healthy fats and a high mineral (iron, phosphorus, magnesium and potassium) and vitamin (vitamin A, Vitamin B3, Vitamin B6, Vitamin B12) content, essential for our body's development. Thanks to its low-calorie content, it's often recommended for those on weight loss diets.

Red seabream is deeply rooted in traditional Spanish cuisine and is cooked in a variety of ways, often on special dates. It's real food for feasting on around the country's dinner tables. It's particularly popular in the north, and the region has a range of famous dishes featuring the fish, such as red seabream 'a la donostiarra' or 'a la sal'.