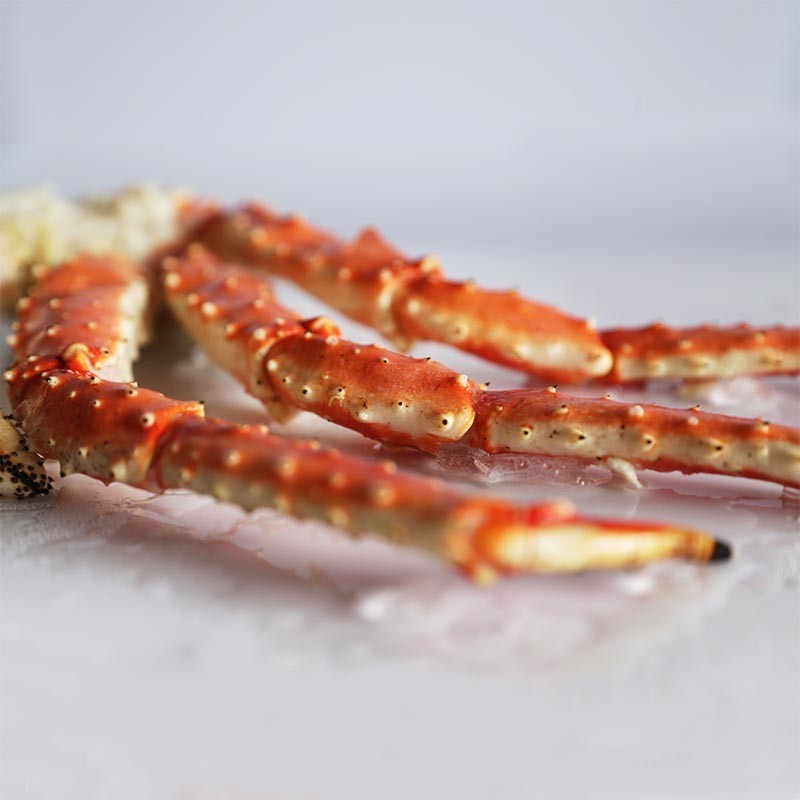  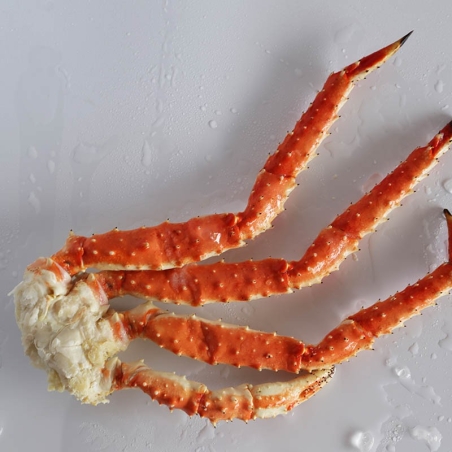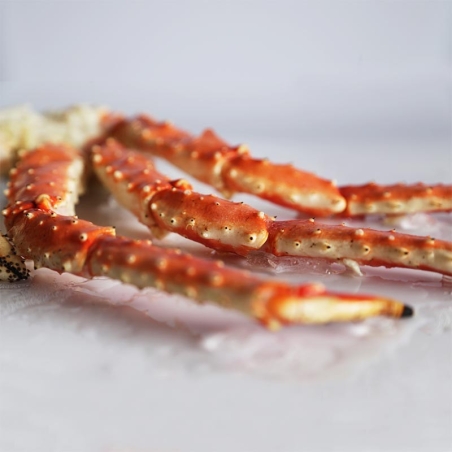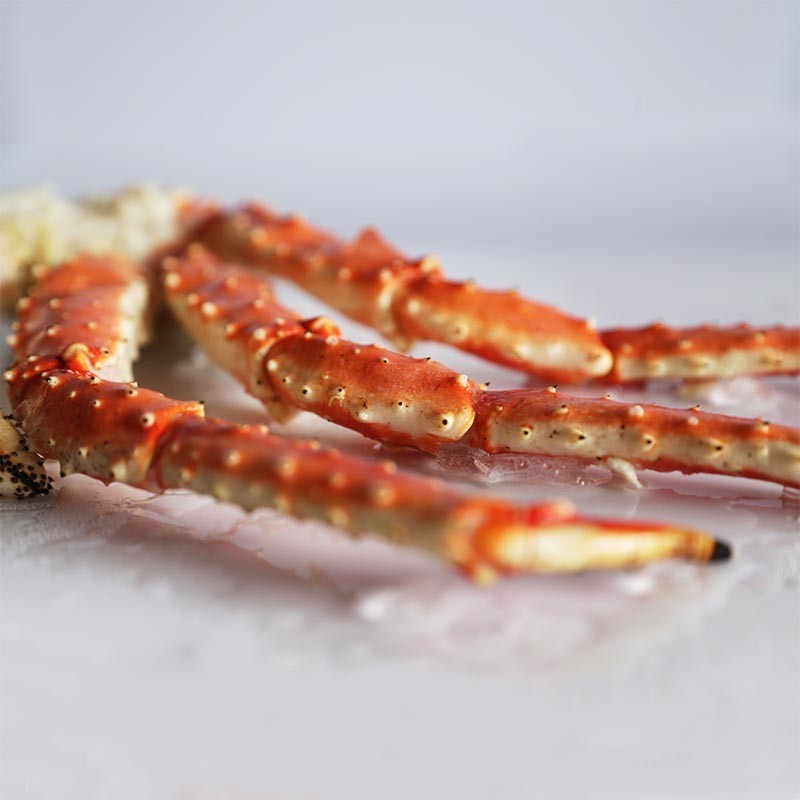 Cooked red king crab
Originally from northern Europe, it's one of the most prized shellfish in the world, although it's still largely unknown to many. With an extraordinary flavour, its meat is great for countless recipes, although the best way to enjoy this exquisite seafood might be on the grill.
The legs come cooked and frozen from source, which is how we ship them. The approximate weight of the "cluster" formed by the 3 legs and claw clamp is approx. 600–800 g. Frozen product.
The Red King Crab (Paralithodes camtschaticus) is one of the most famous and prized shellfish in the world. Originally from the Kamchatka peninsula, the species has spread to the east and west of the southern Barents Sea, where it's been farmed for decades, almost entirely for the tinning industry. In the 1970s, the Red King Crab started to appear in Norwegian waters, but it was only from the 1990s onwards that it was caught for research and later also commercial purposes.

The Red King Crab has a fresh and delicate flavour with sweeter nuances in the legs and claws. Its meat is a good source of protein and, together with its low fat content, gives it great nutritional value. Seafood delivery. Appreciating the unique and authentic taste of this seafood is a delight for discerning palates.

These Red King Crab legs are imported cooked and frozen directly from source. It should be noted that the transport used is designed for fresh products, so we can't guarantee that the crab will arrive frozen at its destination.

It is delicious grilled with just a touch of salt to bring out its intense flavour. However, its meat allows for a great versatility of preparation: you can enjoy it boiled, au gratin, as a garnish in hot or cold dishes, or even alone, like many other crustaceans.